IS YOUR WAY OF COMMUNICATION ATTRACTIVE FOR NEW DEMANDING AUDIENCES?
New generations of customers expect companies to be approachable 24/7 through multiple integrated modern channels. In other words, they want to communicate with their favourite bank, telco provider or brand as they would with their family or friends.
Slovenská sporiteľňa is the largest commercial bank in Slovakia with 2.5 million clients. To its contact center, we have implemented modern communication channels which save time and money for the bank's clients. Moreover, they are available to each bank client with internet access, regardless of theirs whereabouts, while maintaining high security levels.
SporoCALL – web application through which the client is able to call from the webpage and to deal with transactions in their account

Skype – customers of Slovenská Sporiteľňa can use Skype to handle their bank transfers or to communicate directly with the contact center of their bank

SporoCHAT – for customers who prefer instant messaging communication, we have implemented the chat platform, loaded directly in the bank's website, also offering co-browsing help
LESS TIME FOR SECURITY, MORE TIME FOR YOUR BUSINESS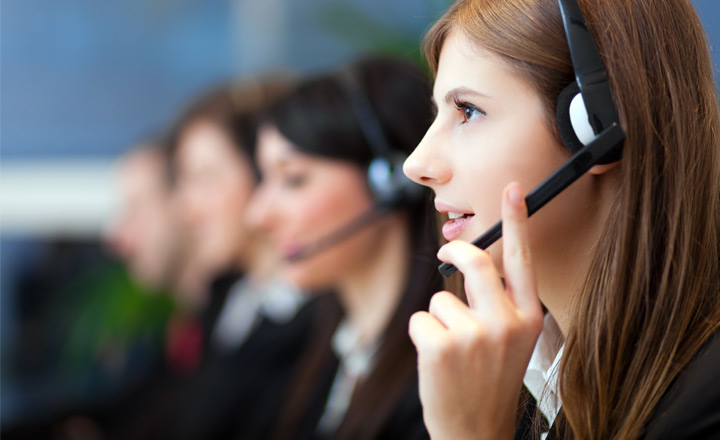 Voice Biometrics recognition and verification system has reduced the time necessary to authenticate calling customer by 66%, bringing more efficiency for contact center and higher comfort for bank's customers.
Our client, Tatra banka, a member of Raiffeisen Group, is one of the key players in the banking industry and the leader in offering innovative services to its customers. Hence, Tatra banka implemented secure and reliable technology which enables their customers to authenticate their identity through just their voice, based on a comparison to a previously recorded voice sample.
SAVE COSTS THROUGH TEXT-TO-SPEECH AUTOMATED CONTACT CENTRE
Sometimes customers calling the contact centre know exactly what kind of information they need. It can be their bank balance, current conversion rate or information about a new product. For different reasons such as time or discretion, it may be more convenient for customers to use an automated system to fetch the information rather than interaction with a person on the other end of the line. As a result you save time of your customers and also your operation costs.
Our system, which is activated when the bank customer calls the contact centre, communicates directly with the interface of the banking system. After the software verifies the identity, requested information is looked up. Integrated text-to-speech application reads it aloud to the calling client, just as a human contact centre agent would do.
KEEP TRACK OF YOUR WORKFORCE POTENTIAL
Scheduling of work shifts of medium or large contact centres is a time consuming process. Its irregularities can cause possible mistakes. Our implementation of Workforce Management System by Verint into the contact center of Tatra banka has significantly reduced work load of employees responsible for shift planning. Also, we have increased cost effectiveness and the flexibility of the contact center's manpower. As a result, they can focus on raising the revenue for the bank.
Workforce Management System
scrutinizes workflow settings
detects potential problems and conflicts
suggests improvements in processes
and thus
reduces workforce costs
saves time
enhances production and/or sales efficiency of your business
the voice of your customers can help your business grow
Recording phone calls and interactions with customers has become standard in almost any industry. The recordings only, however, is just the first step. Following analysis of their contents is absolutely critical not to waste sales opportunities for your business.
Speech Analytics solution automatically analyzes call content:
to reveal insights on reducing costs and improving products, processes, and the customer experience

to help organizations identify competitive opportunities and threats and the root cause of customer dissatisfaction and call volumes

to understand drivers of customer loyalty across the enterprise
Let Soitron help you not to miss another business opportunity.